Danilo Dabic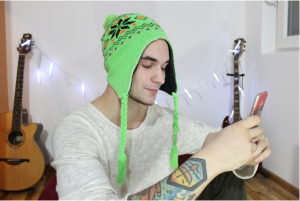 Danilo Dabic (Zvoganj) is an internet "thrash" animator and YouTube sensation from Belgrade. His career starts In 2015, with the online series "Cope's kitchen", and today there are over 250,000 followers.
Sonja Jakovska-Samardzhieva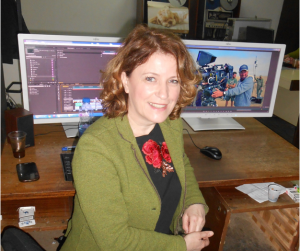 Sonja Jakovska-Samardzhieva – Editor of the Documentary Program in Macedonian Television. Author of a number of documentaries as well as emission from the field of culture and art. Actor by profession, MA in Theatrology, Doctorate of the Institute of Macedonian Literature at the Cultural Studies in the literature. In the film by Srdjan Karanovic "For now without a good title" had one of the main roles together with Mira Furlan and Meto Jovanovski, and was one of the main characters in the most famous Macedonian series "Trst via Skopje". In the last years she profiles her work as interviewer, with prominent figures in the field of culture and art as director Ljubisa Georgievski, cinematographers – winners of Oscar John Seal and Rishard Lenchevski, with the camera's master of the cult film "Who's Singin' Over There? ", Božidar Bota Nikolic, then with actress Mira Furlan, as well as with the director and actor Dragan Bjelogrlic.
Natalia Berezovaia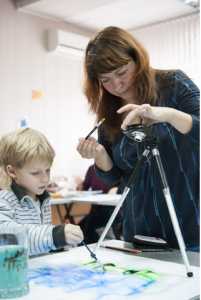 1973 – Was born in Fryazino, near Moscow. In 1996 graduated animated lyceum № 333 in Moscow;
1997-2003 worked in the studio "Argus International", from 2003 in the "Pilot" Moscow Animation Studio