Date
23 /12/2017 ( Sunday)
Time
12:00 – 13:30
Place
Cinematheque of Macedonia
1. Jingliks / Russian Federation / Anton Vereschagin  / 2017 / 11′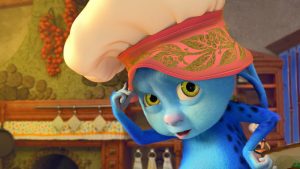 Maniana instructed Bedokur to bake a pie. "Strictly according to the recipe! she said,- don't be mistaken Bedokur!". That's boring… And where is culinary inspiration? Believe me, the cake will be great! The whole Jingle-city will remember it!
2.

The Pocket Man / France / Ana Chubinidze / 2016 / 7′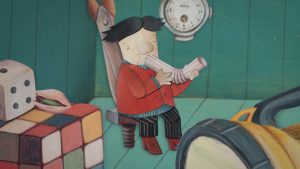 A little man lives in an old suitcase. One day he finds a new friend – an old blind man. The little man jumps into the blind man's pocket. With music, the pocket man helps the blind man walk and see things in the street. Both are very happy together.
3.

Boxi: Traffic Jam / Hungary / Béla Klingl / 2016 / 4'3″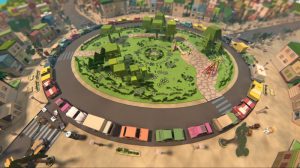 The strange stories of Boxi, the cardboard dog, and Cartommy the cardboard boy come to life in the imaginary world of a child, built from household waste. All characters in the series can actually be cut and folded from paper.
There is traffic jam in the heart of the model town. Therefore the boy can't get through to the park to play his paper airplane model. Boxi will help him to find the fundamental reasons of the problem…
4.

Ice Dragon / Thailand / Raviwan Hanamontri / 2016 / 1'34"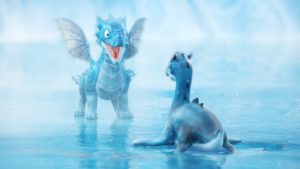 Story about child of Ice Dragon
5.

Paper Tales / Russia / Alexey Mironov / 2016 / 5'30"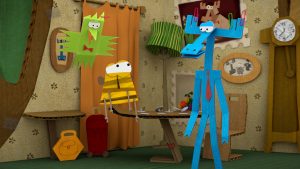 The creative journeys of the paper cut-out duo, the moose Aristotle and woodpecker Knock-Knock, in the origami wonderland. Each episode presents both a storyline and a DIY crafting project, in which kids learn how to make their own paper cut-out toy that's relevant to the episode's life lesson and made out of simple materials.
6.

Miriam By The Lake / Estonia / Rino Unt / 2016 / 5′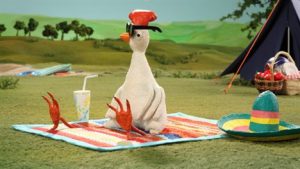 Miriam's family is outing by the lake. After a long and tiring day the whole family is resting in the tent, only Hen can't sleep. She goes out for a walk. She hears a lot of frightening night sounds and sees eyes blinking in the dark. The Hen grabs the photocamera to make pictures about the monsters surrounding her. In the morning everybody can see what the Hen was afraid of.
7.

Connected / Spain / David Lopez Ania / 2017 / 2'30"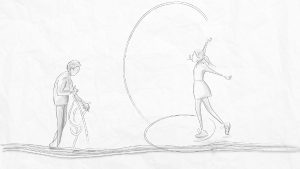 Sometimes life makes us carry with something too heavy for just one. But between two, the loads weigh less.
8.

Pinocchio / Macedonia / Ilcho Simovski / 2016 / 9'08"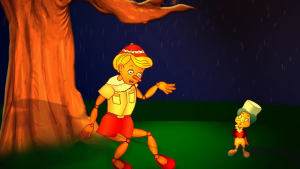 The classic story of Pinocchio, seen through the author's eyes.
9.

In Exile / Alexander Kurilov / Moldova / 2016 / 11'05"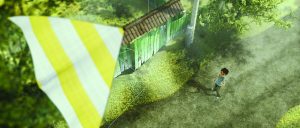 An abandoned young boy tackles solitude and desperation with his vivid imagination through the pursuit of an obsessive dream.
10.

Pet Peeved / Blake Garnsey / USA / 2017 /8'13"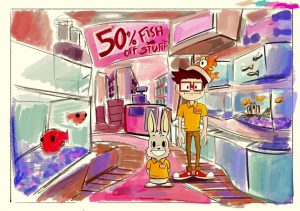 It's Edd's first day on the job at the Pet-O-Rama pet store, and he's eager to be the best employee you ever did see. With a new boss and tons of cuddly critters to keep him company, what could possibly go wrong?