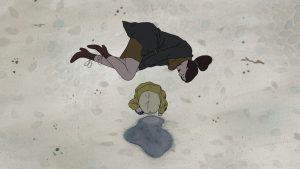 Skopje, December 25th, 2017 – The French film "Grandpa Walrus" by the author Lucrece Andreae won the Golden Brick for the best animated film of the seventh edition of Animax Skopje Fest. The Swedish film "The Burden" by Niki Lindroth von Bahr won the second prize (Silver Brick), and the Bronze Brick was won by the French film "My Man (Octopus)" by Stephanie Cadoret. The special award was given to the Romanian film "The Blissful Accidental Death" by Sergiu Negulici. The children's audience voted the film "The Pocket Man" from France by the author Ana Chubinidze for the best children's movie of the seventh edition of Animax.
The awards were decided by the international jury consisting of Natalia Berezovaia (Russia), Danilo Dabic – Zvoganj (Serbia) and Sonja Jakovska-Samardzhieva (Macedonia).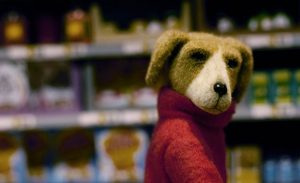 Several accompanying events were held within the festival. The Macedonian audience showed particularly great interest in meeting Zvoganj, the Serbian trash animator and Youtube sensation.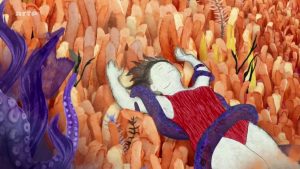 A workshop for children with Croatian animator Hrvoje Selec was held, who is also the director of the WAFI festival from Varazhdin. Within a period of three days under his mentorship, fifteen children worked on stop animation and became acquainted with the basics of animation.
An animation workshop was held by the Russian author Natalia Berezova, on which a short clip with stop animation was made, and its animated film "Vasily the Blessed" was screened.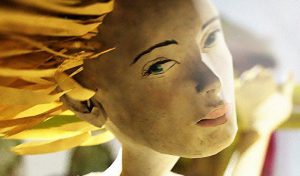 During the four festival days of Animax Skopje Fest, 41 short animated films and 10 animated films for children in official competition were screened. They were selected from 3,156 submitted animation films from 88 countries around the world, including most of the United States, England and France, but also from Germany, India, Iran, Spain, Russia, Brazil and others.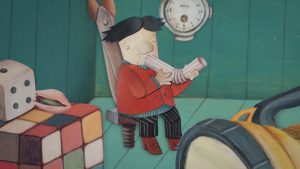 The event was held from the 21st to 24th of December under the motto "Squeeze Art" at Cinematheque of Macedonia.
Animax Skopje Fest is organized by the production house Auripimment, in cooperation with the film school Tinitiri-Miniti in Skopje, with the support of the Agency for Film of the Republic of Macedonia and the City of Skopje, and in cooperation with the Cinematheque of Macedonia.
Animax Skopje Fest is the first and only festival for animated film in Macedonia. The goal of the festival is raising and building a culture in terms of making animated films for adults and children, who present various aspects of everyday life.