About Us
About the Festival
"Animax Skopje Fest" is the first animated film festival in Macedonia. We regard it as a unique opportunity to present local Macedonian creative potential in their home country; the audience will get a clear picture of what is currently in Macedonia created in this field. The festival is by nature competitive and is open to animators from around the world. The main reason why we decided to organize an international festival of animated film in the Republic of Macedonia, is the desire and need for this animated film to get a wide door in Macedonia.
Profile and Mission
The festival is the right address for anyone interested in animation as a way of communication, as a way of expanding horizons, as an effort to support a cultural form and spend leisure time in creative and constructive way, as part of a global trend of creative industries in Europe and the world. "Animax Skopje Fest" is organized by the production company "Auripigment", in collaboration with the Association of Citizens Creative Center "Tintiri - Mintiri" of Skopje, Macedonia, with the support of Ministry of Culture of Republic of Macedonia. The main mission of "Animax Skopje Fest" is:
Promotion of animation in Macedonia;
Increasing the awareness for animation in Macedonia as a part of important cultural (creative) industries;
Contacting and communication between artists in Macedonia and abroad;
Promotion of dialog between filmmakers, designers, animators, artists, producers and viewers;
Organizing seminars, forums, workshops.
Who We Are
Production company "Auripigment" is working about 15 years in the field of audio - visual arts in the Republic of Macedonia, producing feature films, TV series, feature series, documentaries and entertainment programs intended for the widest audience. Most of the projects are characterized as projects of national interest to universal values. In this list of projects is included one of the latest projects of the production company, the first Macedonian international festival of animated films "Animax Skopje Fest". Currently the production company "Auripigment" has produced documentary "Hristo Uzunov", while in pre - production and production are five projects including a feature film. Festival "Animax Skopje Fest" aims to unite and encourage all animators in the Republic of Macedonia and to facilitate verification and presentation worthy of their creative potential and product. "Auripigment" production team knows quality and potency of Macedonian authors and therefore deemed it necessary to put the festival in the service of the promoter and 'exporter' of aesthetic founded animated audio - visual works arising from Macedonia. In fact, this festival aims to raise and build culture in terms of making animated films for adults and children who present different aspects of everyday life. The authors of these films from around the world participate in this festival by sending their animated films. Animax Skopje Fest is held in November each year. The last night of the festival, most successful animated films are awarded with prizes, which have undergone previous round of competition and are being elected as awarded by the jury - the commission. On the other hand, our team closely monitors developments in the field of world animation and also as past years, this year and in future plans to carry the best of the world in Macedonia. This is illustrated by the previous two editions of the festival, in which were reported over 400 high quality animated films from more than 35 countries worldwide. While this year's edition reported more than 200 animated works from more than 40 countries from all around the world, which this time, also, will compete for the main prize "Golden Brick".
Contact
+ 389 78 30 21 61
Str. Venijamin Macukovski 17/1-1, 1000 Skopje, Republic of Macedonia
Open call
You can download the submission form here.
Rules and Regulations
You can read the festivals rules and regulations here.
Winners 2015
Golden Brick - "We Can't Live Without Cosmos" / Russia / 2014 / Konstantin Bronzit / 15'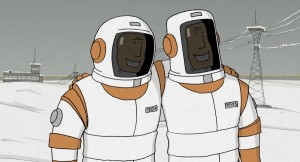 Silver Brick - "Round Trip: Mary" / Macedonia / 2015 / Zarko Ivanov / 10'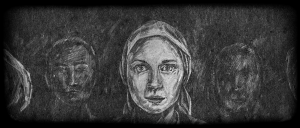 Bronze Brick - "The Master" / Estonia / 2014 / Riho Unt / 18'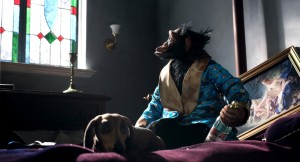 Special Mention - "The Falling Girl" / Macedonia / 2015 / Vladimir Lukas / 10'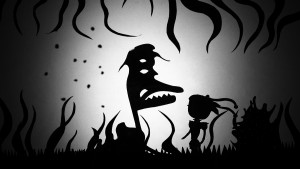 Golden brick for best film for children - "Halabudka" / Ukraine / 2014/ Manuk Depoyan / 11:00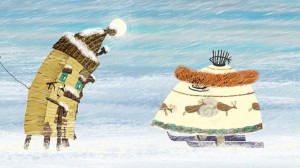 Special Prize from City of Skopje - "Nest for You" / Spain / 2015 / Didi Rodan / 13'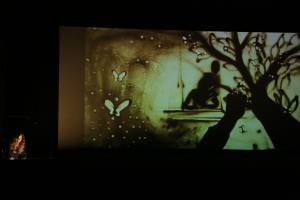 Contact
+ 389 78 30 21 61 Str. Venijamin Macukovski 17/1-1, 1000 Skopje, Republic of Macedonia
Archive
Click here
to view details about previous Animax editions.